Bachelor of Science in Physiology
Obtaining a Bachelor of Science Degree in Physiology at MSU
The Department of Physiology's Undergraduate Program combines elements of a liberal education with thorough preparation in molecular, cellular, and organ systems physiology. Built on a foundation of biology, chemistry, physics, and mathematics, the physiology major is intended primarily for those students who wish to pursue careers in research, industry, medicine, or other health-related fields, for which a thorough knowledge of physiology is necessary. This major is particularly suitable for students in the life sciences who plan further studies at the graduate or professional level.

Undergraduate students are taught by professors with expertise spanning a broad range of topics in the field of contemporary molecular and cellular physiology and biomedical research. Each student receives professional academic advising from a faculty member knowledgeable about current trends and opportunities in the field. In addition, a departmental undergraduate student affairs office is available to provide students with up-to-date information on university curriculum, career opportunities, and program developments.
Undergraduate Advisor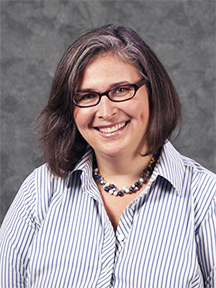 Lori Seischab, Ph.D.
Biomedical Physical Sciences Building
567 Wilson Rd Rm 2201
517-884-5200
seischab@msu.edu

Schedule an advising appointment.
Attend your advising appointment (via Zoom)
Education Program Coordinator
Bradley Robinson
robin454@msu.edu
2240 Biomedical Physical Sciences
567 Wilson Rd.
East Lansing, MI 48824
Phone: (517) 884-5150