Outreach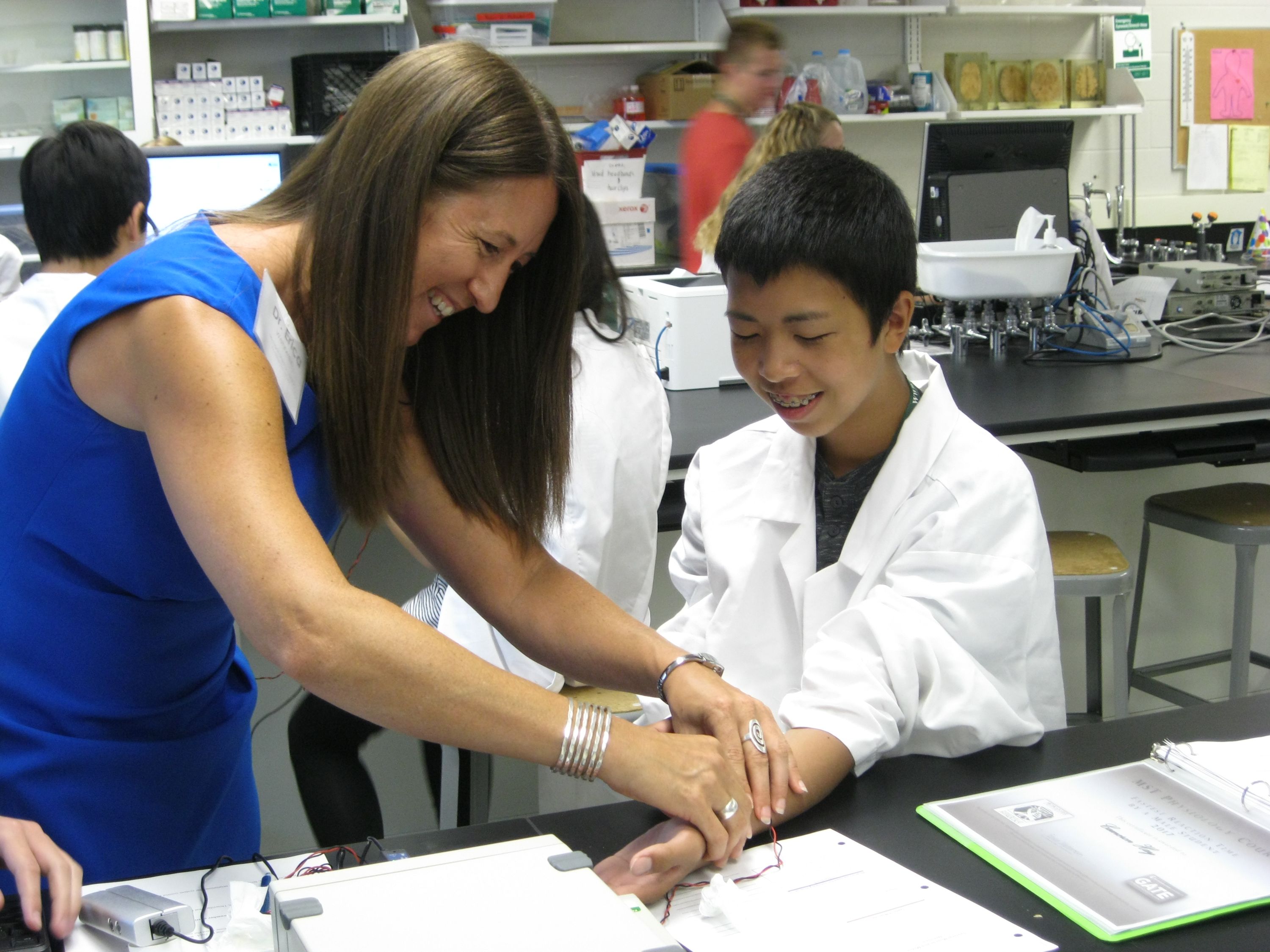 Mission Statement

The Physiology department is dedicated to working with local youth through our outreach efforts. We aim to raise awareness about health and disease through teaching about human and animal physiology. MSU students, staff, and faculty volunteers host numerous events year round. The Physiology Society Undergraduate Club is the main source of volunteers.
Events
2019
11/2: Physiology Understanding (PhUn) Day

Impression 5 Science Center, 10:00 a.m. - 5:00 p.m.

11/7: Science Night

Whitehills at Old Donley, 6:00 p.m. - 7:30 p.m.

11/14: Science Night

Beagle Elementary, 6:00 p.m. - 7:30 p.m.
2020
4/4: MSU Science Festival Mini Expo

​​​​​​​Michigan State University, 9:30 a.m. - 1:30 p.m.

4/18: MSU Science Festival

Biomedical Physical Sciences Building, 10:00 a.m. - 4:00 p.m.
Physiology Understanding Day

Our flagship event is Physiology Understanding (PhUn) Day in early November each year. This event is a partnership with Impression 5 science center. PhUn Week is an international event to build partnerships with scientist and K-12 teachers and students. For more information or to request an event in your classrrom please visit the

PhUn week website

.

MSU Summer Camps

MSU hosts a number of camps on campus, generally during the summer, and we have the pleasure of joining them for several! Whether it takes a few hours, an entire day or a couple weeks, we are able to showcase physiology and show our temporary physiologists several techniques of human subjects' laboratory research.

MST at MSU Summer Camp

Grandparents University

Young Future Phenoms

Other Outreach Events

Furthering physiology education in our local community is very important and we are proud to partner with a number of other unique events and organizations to promote physiology education.

MSU Science Festival

Girl Scout STEM Day

4H Science Day

Science Olympiad State Tournament

Elementary School Science Nights

Donley, Marble, Glencairn, Whitehills, Beagle, Lansing Charter Academy.
Individual classroom visits on request.





Learning Resources

Hoping to explore more cutting-edge stories or findings that are out of the ordinary? Dive deeper into resources related to both every day human and animal physiology.

Everyday Physiology Physiology of Animals