"MSU Students Host First Annual Hands-Only CPR Challenge"
Release Date: Nov 28, 2018
Categories: Homepage Images, News
The first annual University Hands Only CPR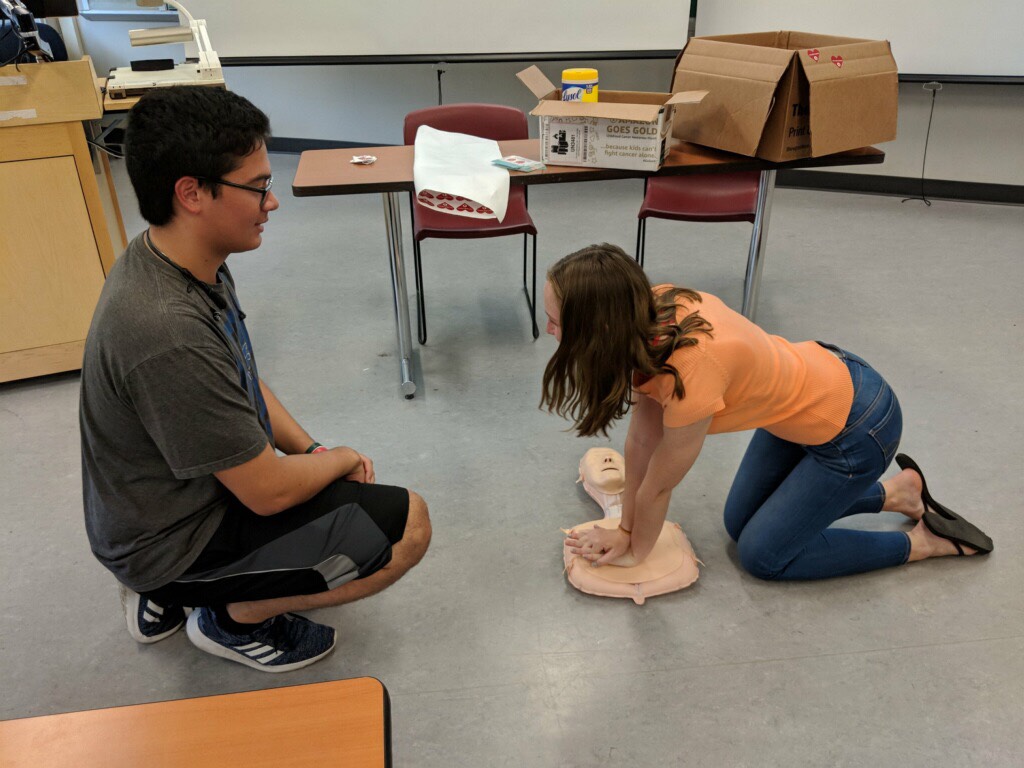 Challenge kicked off this year between universities across the state of Michigan to educate the public about the importance of performing CPR (cardiopulmonary resuscitation) in the event of cardiac arrest (an electrical malfunction that impedes that heart's ability to function properly). Cardiac arrest is a leading cause of death around the world, and ten percent of individuals will survive a cardiac arrest event outside of the hospital nationally (American Heart Association). The survival in the state of Michigan sits just below the average at 8.8 percent. CPR, if performed immediately, can double or triple the chances of resuscitation. Motivated to change these numbers, students at Wayne State partnered with the American Heart Association to create an event to raise awareness about CPR.
The organizers at Wayne State contacted myself and others at MSU in order to expand the challenge to our university to reach even more people. We jumped at the opportunity and recruited our team of very dedicated and willing Spartans. Without the team behind myself and the other challenge leaders, this event would not have been possible, and much of the credit for the success of the challenge goes to them, and their willingness to listen to "Staying Alive" for hours on end. With their help, we trained 260 MSU students, faculty, and community members hands only CPR (HOCPR) and the importance of CPR for cardiac arrest victims, coming in second place overall. Over 1500 individuals were trained in total across all the universities, which exceeded the expectations of the organizers.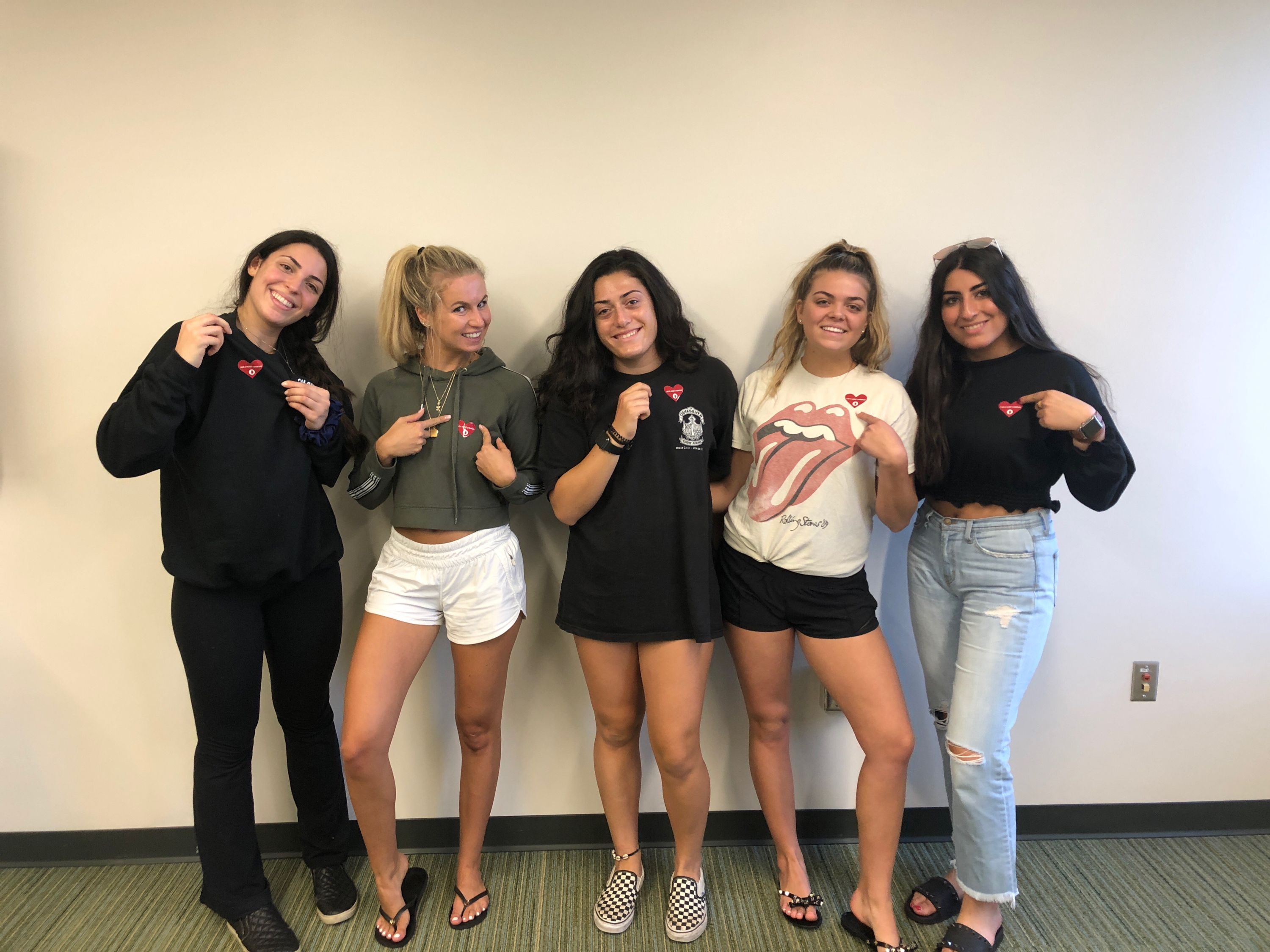 At Michigan State we expanded on the success of the event to beyond just the challenge week. At Impression 5 Science center in Lansing, the team educated young children and their families about the importance of CPR at the 7th annual Physiology Understanding Day (PhUn Day). Thanks to the generous donations from faculty members of the physiology department, we substituted the normal CPR dummies for large stuffed bears to make the experience much more fun for the children. With the help of the PhUn Day visitors, we saved the lives of our furry friends while teaching the importance of CPR.
Next year we hope to build on the success of this year's challenge at MSU and educate more community members about the importance of CPR and cardiovascular health. We will be partnering with other groups around campus to spread the word of the challenge and help us (hopefully) win first place. Be sure to keep an eye out next September for information about the 2019 challenge and how to get involved.
Go Green! Save Lives!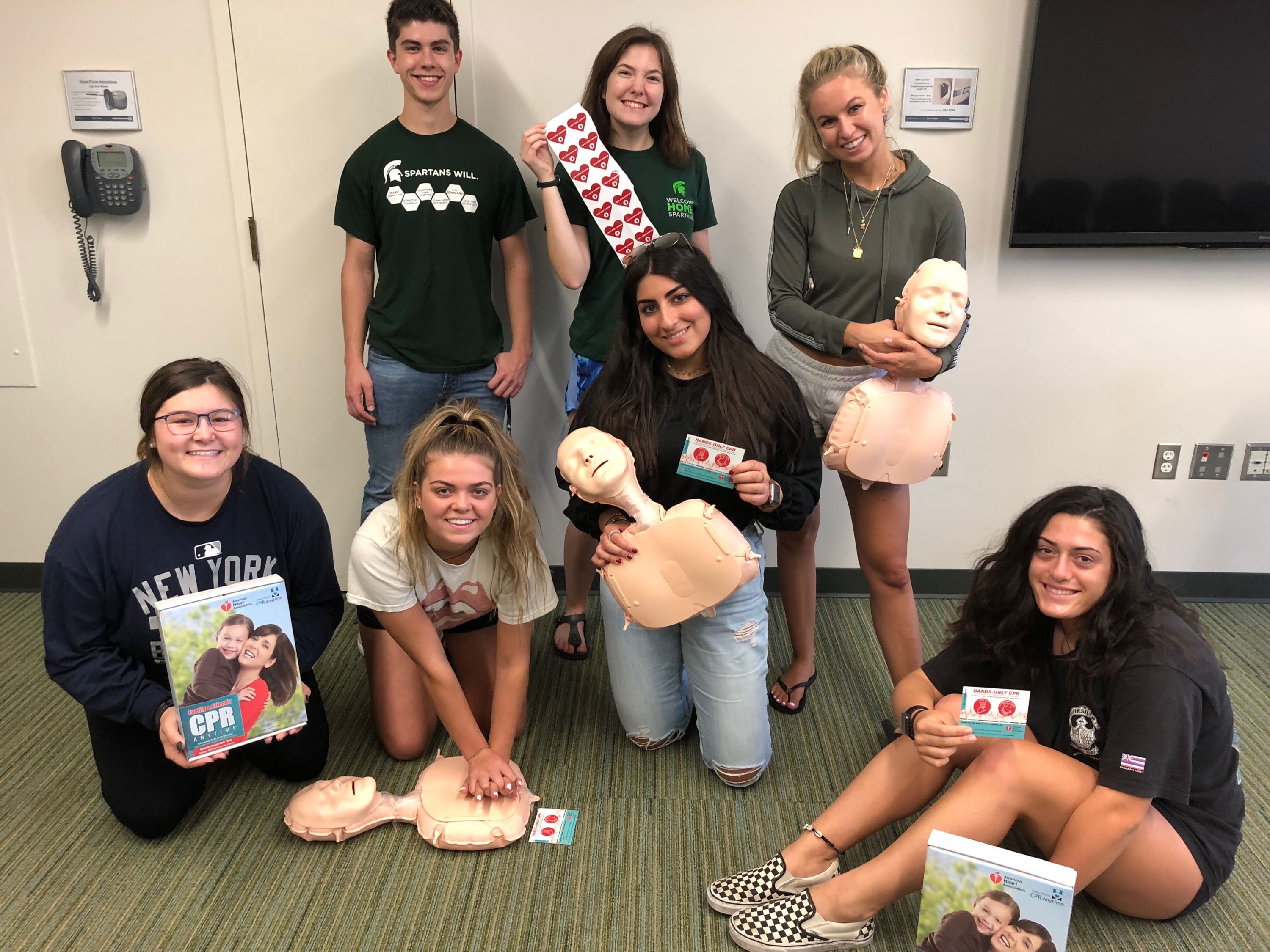 -Ryan Nazareno, MSU UHOCPR Lead