A.J. Robison, Ph.D.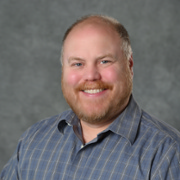 Associate Professor *
Director, Neuroscience Program
Interdisciplinary Science and Technology Building
766 Service Dr Rm 5014
Office: 517-884-5003
Lab: 517-884-5084
robiso45@msu.edu

Research Interests
Drug addiction exacts an enormous medical, financial, and emotional toll on society in the form of overdose and health complications, family disintegration, loss of employment, and crime. Although most individuals are exposed to drugs of abuse, only a subset become addicted, and the molecular and physiological mechanisms that determine this addiction process remain incompletely defined. Similarly, though many people may be exposed to extreme stressors, like war, starvation, or chronic abuse, some individuals experience post-traumatic stress disorder and/or major depressive disorder, while others appear resilient. What are the molecular and physiological processes that underlie these opposing adaptations?

Research in the Robison Lab focuses on how models of drug addiction and chronic stress alter gene expression in discreet brain regions, particularly the hippocampus. The hippocampus is a part of the limbic system long associated with consolidation of memories in humans and in rodent models of spatial learning. We also know that the hippocampus plays a major role in craving and seeking of drugs of abuse, as well as in the manifestation of multiple symptoms of major depressive disorder. Some of our questions include:

How is the transcriptional and epigenetic machinery of the hippocampus altered by drugs or stress?

How do drugs and stress affect hippocampal neurons, particularly at the synapse?

Can manipulation of gene structure and transcription in the hippocampus affect responses to drugs or stress?

We use transgenic mice and viral gene-transfer tools to manipulate hippocampal expression of specific genes, as well as the machinery that regulates chromatin structure and gene transcription. We then examine the effects of these manipulations at multiple levels:

Behavior- mouse models of drug response and PTSD/depression

Physiology- field and whole-cell recording of neurons in mouse brain slices to monitor functional changes in synaptic activity

Structure- confocal and electron microscopy to examine dendritic arborization and spine morphology

Biochemistry- Western blotting, immunohistochemistry, and proteomics to quantify protein expression and localization

Molecular Biology- quantitative PCR, chromatin immunoprecipitation, and next generation deep sequencing to quantify RNA levels and changes in DNA structure and transcription factor binding

While we mainly utilize rodent models, we also collaborate with other labs to acquire post-mortem brain samples from human addiction and depression patients. Thus, by combining various cutting-edge techniques across multiple systems, we hope to uncover potential targets for therapeutic intervention in human drug addiction and mood disorders.

Selected Publications
Robison AJ, Thakkar K, Diwadkar V. Cognition and Reward Circuits in Schizophrenia: Synergistic, not Separate. 2020. Biological Psychiatry. 87(3):204-214.
Gajewski PA, Eagle AL, Williams ES, Manning CE, Lynch HM, McCornack C, Maze I, Heller EA, Robison AJ. Epigenetic regulation of hippocampal FosB expression controls behavioral responses to cocaine. 2019. Journal of Neuroscience. 39 (42) 8305-8314.
Williams ES, Manning CE, Eagle AL, Swift-Gallant A, Duque-Wilckens N, Chinnusamy S, Moeser A, Jordan C, Leinninger G, Robison AJ. Androgen-dependent excitability of mouse ventral hippocampal afferents to nucleus accumbens underlies sex-specific susceptibility to stress. 2019. Biological Psichiatry. pii: S0006-3223(19)31618-X.
Manning CE, Eagle AL, Kwiatkowski CC, Achargui R, Woodworth H, Potter E, Ohnishi Y, Leinninger GM, Robison AJ. Hippocampal subgranular zone FosB expression is critical for neurogenesis and learning. 2019. Neuroscience. 406:225-233.
Iñiguez SD, Parise LF, Lobo MK, Flores-Ramirez FJ, Garcia-Carachure I, Warren BL, Robison AJ. Upregulation of hippocampal extracellular signal-regulated kinase (ERK)-2 induces antidepressant-like behavior in the rat forced swim test. 2019. Behavioral Neuroscience. 2019 Apr;133(2):225-231.
Sethna F, Feng W, Ding Q, Robison AJ, Feng Y, Wang H. Enhanced expression of ADCY1 underlies aberrant neuronal signalling and behaviour in a syndromic autism model. Nat Commun. 2017 Feb 20;8:14359. doi: 10.1038/ncomms14359.
Gajewski PA, Turecki G, Robison AJ. Differential Expression of FosB Proteins and Potential Target Genes in Select Brain Regions of Addiction and Depression Patients. PLoS One. 2016 Aug 5;11(8):e0160355.
Eagle AL, Gajewski PA, Robison AJ. Role of hippocampal activity-induced transcription in memory consolidation. Rev Neurosci. 2016 May 14; pii: /j/revneuro.ahead-of-print/revneuro-2016-0010/revneuro-2016-0010.xml.
Eagle AL, Gajewski PA, Yang M, Kechner ME, Al Masraf BS, Kennedy PJ, Wang H, Mazei-Robison MS, Robison AJ. Experience-dependent induction of hippocampal ΔFosB controls learning. J. Neurosci. 2015, 35(40):13773-83.
Vialou V, Thibault M, Kaska S, Cooper S, Gajewski P, Eagle A, Mazei-Robison M, Nestler EJ, Robison AJ. Differential induction of FosB isoforms throughout the brain by fluoxetine and chronic stress. Neuropharmacology. 2015, 99:28-37
Koo JW, Mazei-Robison MS, LaPlant Q, Egervari G, Braunscheidel KM, Adank DN, Ferguson D, Feng J, Sun H, Scobie KN, Damez-Werno DM, Ribeiro E, Peña CJ, Walker D, Bagot RC, Cahill ME, Anderson SA, Labonté B, Hodes GE, Browne H, Chadwick B, Robison AJ, Vialou VF, Dias C, Lorsch Z, Mouzon E, Lobo MK, Dietz DM, Russo SJ, Neve RL, Hurd YL, Nestler EJ. Epigenetic basis of opiate suppression of Bdnf gene expression in the ventral tegmental area. Nat Neurosci. 2015, 18: 415-422.
Carcea I, Patil SB, Robison AJ, Mesias R, Huntsman MM, Froemke RC, Buxbaum JD, Huntley GW, Benson DL. Maturation of cortical circuits requires Semaphorin 7A. PNAS. 2014, 111:13978-83.
Cates HM, Thibault M, Pfau M, Heller E, Eagle A, Gajewski P, Bagot R, Colangelo C, Abbott T, Rudenko G, Neve R, Nestler EJ, Robison AJ. Threonine 149 Phosphorylation Enhances ΔFosB Transcriptional Activity to Control Psychomotor Responses to Cocaine. J Neurosci. 2014, 34:11461-11469.
Robison AJ. Emerging role of CaMKII in neuropsychiatric disease. Trends Neurosci. 2014, 37:653-662.
Vialou V, Bagot RC, Cahill ME, Ferguson D, Robison AJ, Dietz DM, Fallon B, Mazei-Robison M, Ku SM, Harrigan E, Winstanley CA, Joshi T, Feng J, Berton O, Nestler EJ. Prefrontal Cortical Circuit for Depression- and Anxiety-Related Behaviors Mediated by Cholecystokinin: Role of ΔFosB. J Neurosci. 2014, 34:3878-3887.
Robison AJ, Vialou V, Sun HS, Labonte B, A Golden S, Dias C, Turecki G, Tamminga C, Russo S, Mazei-Robison M, Nestler EJ. Fluoxetine Epigenetically Alters the CaMKIIα Promoter in Nucleus Accumbens to Regulate ΔFosB Binding and Antidepressant Effects. Neuropsychopharmacology. 2014, 39:1178-1186.
Robison AJ, Vialou V, Mazei-Robison MS, Feng J, Kourrich S, Collins M, Wee S, Koob G, Turecki G, Neve RL, Thomas M, Nestler EJ. Behavioral and Structural Responses to Chronic Cocaine Require a Feed-Forward Loop Involving DFosB and CaMKII in the Nucleus Accumbens Shell. J Neurosci. 2013 March 6; 33(10):4295– 4307.
Golden SA, Christoffel DJ, Heshmati M, Hodes GE, Magida J, Davis K, Cahill ME, Dias C, Ribeiro E, Ables JL, Kennedy PJ, Robison AJ, Gonzalez-Maeso J, Neve RL, Turecki G, Ghose S, Tamminga CA. Russo SJ. Epigenetic regulation of RAC1 induces synaptic remodeling in stress disorders and depression. Nat. Med. 2013 March; 19(3):337-344.
[*Co First-Author] Grueter BA*, Robison AJ*, Neve RL, Nestler EJ, Malenka RC. DFosB differentially modulates nucleus accumbens direct and indirect pathway function. PNAS. 2013 January 29; 110(5):1923-8.
Vialou V, Feng J, Robison AJ, Ku S, Ferguson D, Mazei-Robison M, Scobie K, Mouzon E, Nestler EJ. Serum response factor and cAMP response element binding protein are both required for cocaine induction of DFosB. J Neurosci. 2012 May 30;32(22):7577-84.
Robison AJ, Nestler EJ. Transcriptional and Epigenetic Mechanisms of Addiction. Nat Rev Neurosci. 2011 Oct 12;12(11):623-37.
Vialou V, Robison AJ, Laplant QC, Covington HE 3rd, Dietz DM, Ohnishi YN, Mouzon E, Rush AJ 3rd, Watts EL, Wallace DL, Iñiguez SD, Ohnishi YH, Steiner MA, Warren BL, Krishnan V, Bolaños CA, Neve RL, Ghose S, Berton O, Tamminga CA, Nestler EJ. DeltaFosB in brain reward circuits mediates resilience to stress and antidepressant responses. Nat Neurosci. 2010 Jun;13(6):745-52.
Zhang C, Atasoy D, Araç D, Yang X, Fucillo MV, Robison AJ, Ko J, Brunger AT, Südhof TC Neurexins physically and functionally interact with GABA(A) receptors. Neuron. 2010 May 13;66(3):403-16
Renthal W, Kumar A, Xiao G, Wilkinson M, Covington HE 3rd, Maze I, Sikder D, Robison AJ, LaPlant Q, Dietz DM, Russo SJ, Vialou V, Chakravarty S, Kodadek TJ, Stack A, Kabbaj M, Nestler EJ. Genome-wide analysis of chromatin regulation by cocaine reveals a role for sirtuins. Neuron. 2009 May 14;62(3):335-48.
Robison AJ, Winder DG, Colbran RJ, Bartlett RK. Oxidation of calmodulin alters activation and regulation of CaMKII. Biochem Biophys Res Commun. 2007 Apr 27;356(1):97-101.
Robison AJ, Bartlett RK, Bass MA, Colbran RJ. Differential modulation of Ca2+/calmodulin-dependent protein kinase II activity by regulated interactions with N-methyl-D-aspartate receptor NR2B subunits and a-actinin. J Biol Chem. 2005 Nov 25; 280(47):39316-23.
Robison AJ, MacMillan LB, Carmody LC, Bartlett RK, Bass MA, Colbran RJ. Multivalent interactions of calcium/calmodulin-dependent protein kinase II with the postsynaptic density proteins NR2B, densin-180 and a-actinin-2. J Biol Chem. 2005 Oct 21; 280(42):35329-36.
Main Office
Department of Physiology
Biomedical & Physical Sciences Building
567 Wilson Road, Room 2201
517-884-5000
psldept@msu.edu
---
Department Chairperson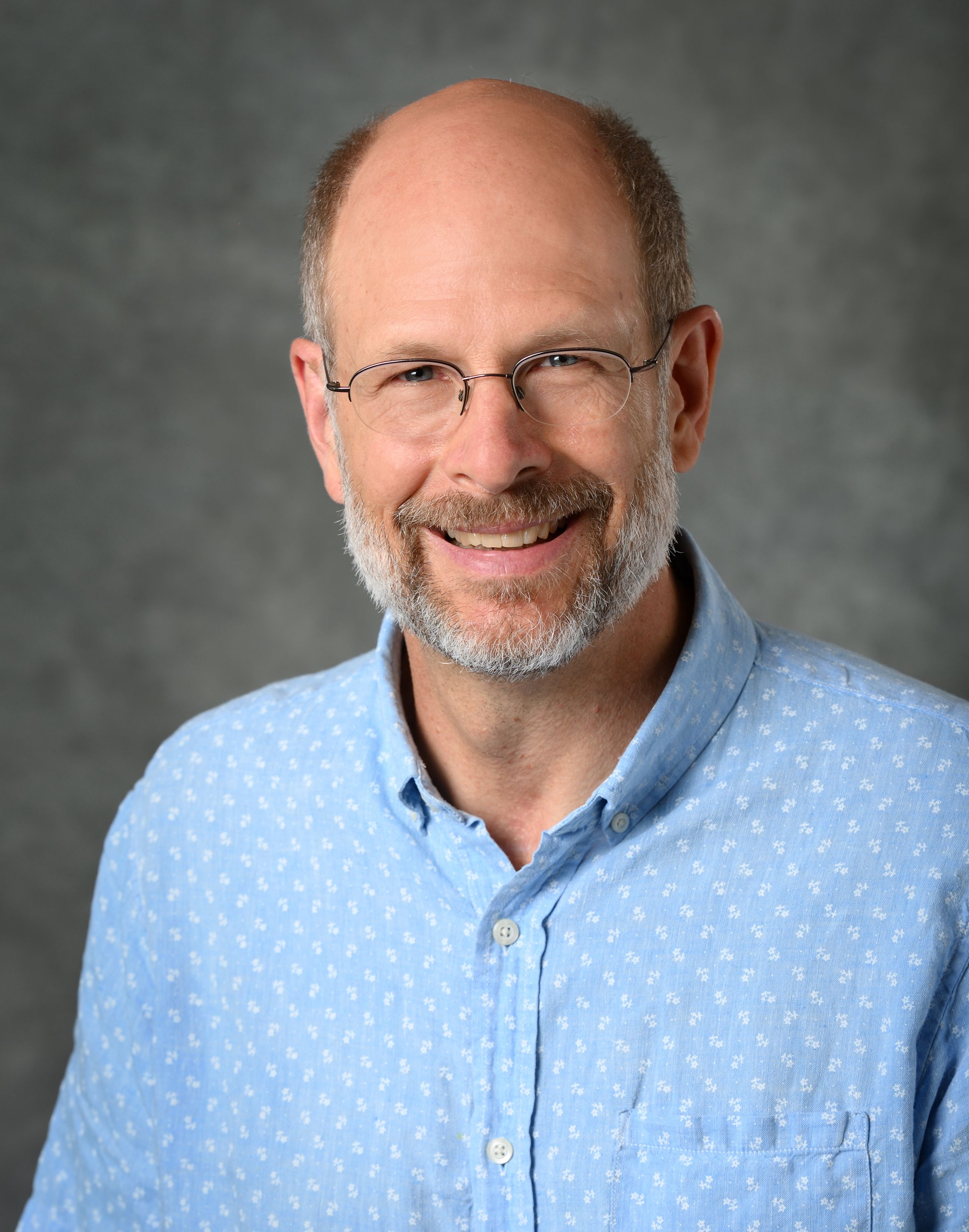 Dr. Lawrence "Karl" Olson
Biomedical & Physical Sciences Building
567 Wilson Road, Room 2201E
Phone: 517-884-5050
olsonla@msu.edu