PSL 480 & 490 Independent Study
Independent Study (PSL 480) and Independent Research (PSL 490) represent planned, but individualized study in an approved area of physiology, not addressable through any other course format. They are intended to increase flexibility within the curriculum for undergraduate physiology majors and to provide students with a formalized independent study or research experience that will appear on the student's academic transcript. Students should register for PSL 490 for laboratory-based, faculty supervised research. PSL 480 should be used for all other types of faculty supervised independent projects including literature-based, computer-based, or inquiry-based research. In most instances, the faculty mentor will be a member of the Department of Physiology, but faculty supervisors may be selected from other departments and programs, as well.
Students interested in pursuing an independent project by taking PSL 480 or PSL 490 must obtain program approval by completing an Application for Independent Study form, available online as an interactive PDF file. The completed, signed form needs to be filed with the undergraduate program office (BPS Room 2205) before a course override for PSL 480 or PSL 490 will be issued.
Nominally, one credit of Independent Study or Independent Research represents a time commitment of 6-8 hours per week and requires regular contact and consultation with the faculty supervisor throughout the course of independent study project. Students may register for 1 or 2 cr in any single semester depending on the time commitment involved, although exceptions may be granted in special circumstances. In accordance with university guidelines, total independent study credits (PSL 480 plus PSL 490) may not exceed 10% of credits earned in a bachelor student's program (i.e., 12 cr of independent study in total), with not more than 8 Cr in either course. Students who successfully complete 2 or more credits in supervised Independent Laboratory Research (PSL 490) with grades of 3.0 or higher may petition the undergraduate program to substitute their laboratory research experience in lieu of the Capstone Laboratory requirement (PSL 475L).
Application for independent study
(Note: You must download and open this form in Acrobat.)
College of Natural Science Support for Undergraduate Research
Undergraduate Advisor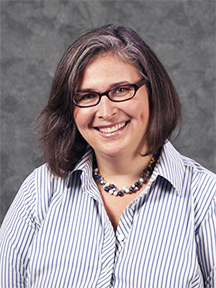 Lori Seischab, Ph.D.
Biomedical Physical Sciences Building
567 Wilson Rd Rm 2201
517-884-5200
seischab@msu.edu

Schedule an advising appointment.
Attend your advising appointment (via Zoom)
Education Program Coordinator
Bradley Robinson
robin454@msu.edu
2240 Biomedical Physical Sciences
567 Wilson Rd.
East Lansing, MI 48824
Phone: (517) 884-5150