Physiology Undergraduate Awards and Scholarships
Physiology Undergraduate Student Activities, Awards, and Programs
Students can present their research in a poster format or talk at this annual forum that showcases scholarship and creativity. Students share their work with faculty, peers and external audiences. It is a great experience for aspiring researchers and provides students with constructive feedback from faculty judges.
Awards
A variety of student award opportunities exist, including: The Department of Physiology Academic Excellence Award, Undergraduate Research Award, Undergraduate Award for Departmental Support and Meites Award for Undergraduate Achievement. In addition there are University Awards such as the University Undergraduate Research and Arts Undergraduate Student Award.
Thomas Adams Memorial Scholarship
Each year, the Department of Physiology selects juniors and seniors majoring in physiology to receive the Thomas Adams Memorial Scholarship. Students are selected based on intellectual curiosity, financial need and demonstrated academic promise.
Professor Adams had a special affinity for teaching undergraduate students and served as an academic advisor throughout his entire career. He advised students in Physiology, the College of Human Medicine, the Honors College, Lyman Briggs College and the American Medical Student Association. His family established this scholarship to honor his lifelong desire to help students.
​​​​​​​
Undergraduate Advisor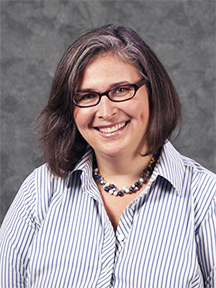 Lori Seischab, Ph.D.
Biomedical Physical Sciences Building
567 Wilson Rd Rm 2201
517-884-5200
seischab@msu.edu

Schedule an advising appointment.
Attend your advising appointment (via Zoom)
Education Program Coordinator
Bradley Robinson
robin454@msu.edu
2240 Biomedical Physical Sciences
567 Wilson Rd.
East Lansing, MI 48824
Phone: (517) 884-5150