How to Schedule an Advising Appointment
Physiology Undergraduate Student Advising
Quality faculty advising is an important feature of the department's undergraduate program. Each student works with a faculty person with whom he/she meets as frequently as necessary to plan academic programs, design course sequences, and outline options for postgraduate training and placement. Although there are many common course requirements, there is no stereotyped program for any student. Academic plans are constructed with the needs, background, interests and plans of the individual in mind. These are important tasks for both the student and the advisor to complete.
Undergraduate Advisor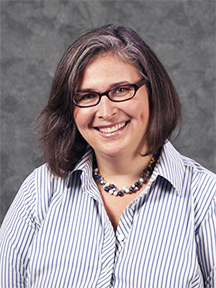 Lori Seischab, Ph.D.
Biomedical Physical Sciences Building
567 Wilson Rd Rm 2201
517-884-5200
seischab@msu.edu

Schedule an advising appointment.
Attend your advising appointment (via Zoom)
Education Program Coordinator
Bradley Robinson
robin454@msu.edu
2240 Biomedical Physical Sciences
567 Wilson Rd.
East Lansing, MI 48824
Phone: (517) 884-5150